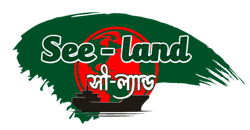 About See Land Online
See Land Import Export (see land online) was founded in 1995 in Frankfurt am Main by the registered grocer Jainal Haque formerly as a pure family business. Since then, see land online is a high-quality and low-priced supplier of food from Southeast Asia. Furthermore, products from Africa and South America can also be found in our range of goods.
Both in retail- and wholesale trade, we are constantly successful, so we were able to expand in the center of Frankfurt in 2014.
This enabled us to increase our range of products including exotic spices, fruits, vegetables, Indian instant meals, and fish from Southeast Asia.